Adaptable Resources for Teaching with Technology
Dr Mais Fatayer and Dr Suman Laudar, University of Technology Sydney
Abstract: Academics are frequently required to utilise digital technologies for learning and teaching in higher education. However, the challenge that remains for academics is selecting the right technology for the right learning activity and evaluating the outcome. In this presentation we discuss the developmental process of a learning design collection of adaptable resources for teaching with technology (ARTT). These resources are developed following an evidence-based methodology, providing academics with a shortcut to using adequate solutions in the learning environments. The ARTT project team has established internal and external methods for building the resources. The internal method relies on the team member in generating the resources. The external method taps into the cognitive surplus (Shirky, 2010) of teacher-generated pedagogies. Shirky (2010) describes "Cognitive Surplus" as people's time, energy, creativity, and generosity that leads to productivity, creation, and sharing in the realm of the internet. A typical academic would accumulate a considerable number of hours in developing learning activities during the academic semester. Few endeavours get recognised by faculty or the learning and teaching awards, as most of these learning and teaching practices remain tacit within individuals. The ARTT project aims at tapping into this surplus, where academics have already developed their own teaching approaches, and repurpose this tacit knowledge into reusable and adaptable resources that can be used by the wider audience. Finally, the adopted Open Educational Practices are core to ARTT, where the team encourages contribution from across the university and have associated all resources with a Creative Commons License CC-BY-NC-SA, making these resources available for anyone to use, reuse and repurpose.
References: Shirky, C. (2010). Cognitive surplus: Creativity and generosity in a connected age. Penguin UK.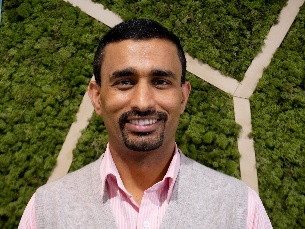 Suman Laudari is a learning design and technology specialists at the University of Technology Sydney (UTS), Australia. Suman has been working in higher education since 2009 as an academic and more recently as a learning designer. His research interests include digital competencies, TPACK, digital leadership in education contexts, instructional design, and digital competencies in higher education. Suman designs and delivers evidence-based resources & training to promote student-centred approaches to teaching with technology.
Mais is an education technology specialist, learning designer and researcher. Mais has been working in higher education since 2008 during which she worked in several higher education institutions including the Open University, Western Sydney University and currently she is a learning design and technology specialist at University of Technology, Sydney.
Her research interests focus on the use of technologies for learning and teaching, including Open Educational Resources (OER), learning design and design-based research. Mais has received her Ph.D. from the School of Computing, Engineering, and Mathematics in 2016 from the University of Western Sydney. Her thesis is titled "Towards a sustainable OER module: Tapping into the cognitive surplus of student-generated content". Following on from her doctoral work, Mais has utilised her experience in teaching and research in enhancing the adoption of educational technology in teaching practices. Working with academics, professional staff and directors of academic programs on advancing blended learning in different discipline areas, Mais led many initiatives for educational professional development, participated in multidisciplinary research and designed technology-enhanced learning and teaching solutions.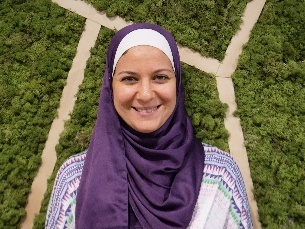 Adaptable Resources for Teaching with Technology
by
Dr Mais Fatayer and Dr Suman Laudari (University of Technology Sydney)
is licensed under a
Creative Commons Attribution-NonCommercial-ShareAlike 4.0 International License
.